Other Artistic Activities
April 2019:
Exercice théâtral d'après la nouvelle Boule de Suif de Guy de Maupassant.Teaser Boule de suifAtelier d'écriture scénique et audiovisuelle –
Avec la classe de 4ème A au collège Paul Verlaine (Paris 12ème).
February 2019:
SCENIC AND AUDIOVISUAL WRITING WORKSHOP – HOUSE OF GESTURE AND IMAGE
From Laura Alcoba's novel "The blue of the bees" with the 4th students of the College Paul Verlaine at the House of Gesture and Image - Paris
Workshop no to war! at the MGI
Sound and theatrical workshop around the war after a short story by Guy de Maupassant - 4th year students at the MGI Paris
SHABANO IN FRENCH CLASS
The Théâtre du Shabano partners with French teachers to create interdisciplinary workshops centered on literary texts. These musical and hands-on programs work to develop creativity but can also improve trust and group cohesion. The company works closely with the MGI (an organization that promotes artistic activities for school children in Paris).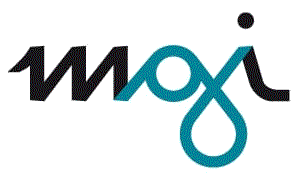 Supplemental activities around performances:
The company offers teachers short pedagogical supplements for their classes in preparation for Shabano performances. Depending on the themes of the play, these workshops introduce students to the puppeteering techniques used by the company, shadow puppets, music or the body alphabet.
Workshops can be modified depending on the length desired by the teacher. The company has written various programs for children from 5-8 years old.
AMARANTA, introduction to shadow puppets.
Avignon Festival 2017/ Workshop run during the company's participation
in the children's festival organized by ASSITEJ-France and entitled
"Avignon Enfants à l'honneur" (Avignon Children Center Stage)