AMARANTA
Contemporary tale from Colombia adapted from the book by Nicolas Buenaventura.
This play was created for a project entitled "Avignon 2017 enfants à l'honneur"
that seeks to bring young audiences to the Avignon Theater Festival and is organized
by the French association Scènes d'Enfance - ASSITEJ France.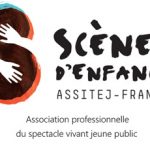 An adventure through puppets and animation.
CREATED IN 2015, AGES 5 AND UP
A lively little girl named Amaranta sees how adults always have a million things to do all at once! In the morning, her mother's right hand puts on her lipstick and her left answers the phone while her feet look for her shoes. But, determined not to be swept away by the whirlwind, Amaranta finds another way and discovers a fantastical world where adventure awaits!
Weaving together puppets and shadow theater, AMARANTA is imbued with childhood philosophy and ancestral depths. This Latino-American tale reminds us that listening to stories unites and re-unites us.
With the support of the City of Paris
(fund for the promotion of live shows), of the Roublot Théâtre
and the Company Le Pilier des Anges, the City of Nogent-sur-Marne,
the City of Pantin, and the Abbaye de Saint-Maur Theater,
which granted the company a residency for the creation of the show.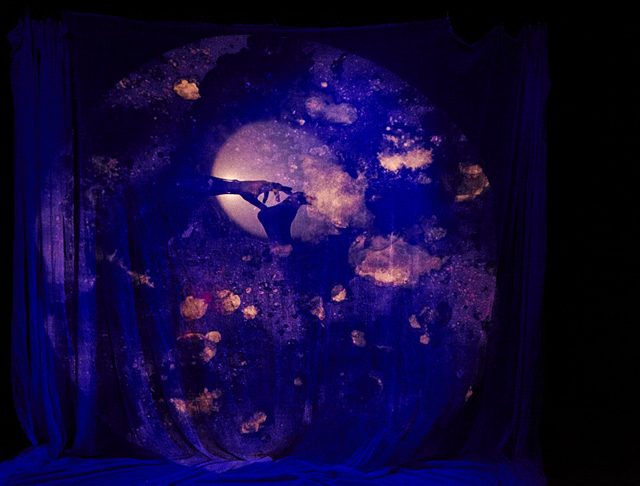 Reg'Arts
With school vacation coming, children's shows are popping up and there are a wealth of performances to choose from: the classics (retold or not), the comedies, more or less funny, the avant-garde plays, etc. Amaranta is a magical presence amidst all these, standing out for its subtle poetry.
Based on a Columbian legend by author and screenplay writer Nicolas Buenaventura, Amaranta, beautifully incarnated by a puppet, tells the story of a young girl who loves to dream and wonder about life's important questions like how tall is the moon…[…]
QueTalParis
When Amaranta looks up at the sky, a million questions buzz around in her head that neither of her parents can answer, pulled as they are in a thousand directions by their everyday occupations.
Amaranta feels her body pulled in all directions too and her mind…flying away to a fantastical world where she meets a mouth deep in conversation with a small fish.
With intelligent and dreamlike staging, Valentina Arce, Peruvian director of the Théâtre Shabano brings this this Afro-Latin American legend by Colombian Nicolas Buenaventura Vidal to new heights.
Child audiences are fascinated by Amaranta, the puppet, who is just their size. The music of the Spanish language rings beautifully in our ears, echoing the French text.
Shadows dance with the light. Music leads us to philosophical musings… Truly a beautiful performance! (For 5 year-olds and up)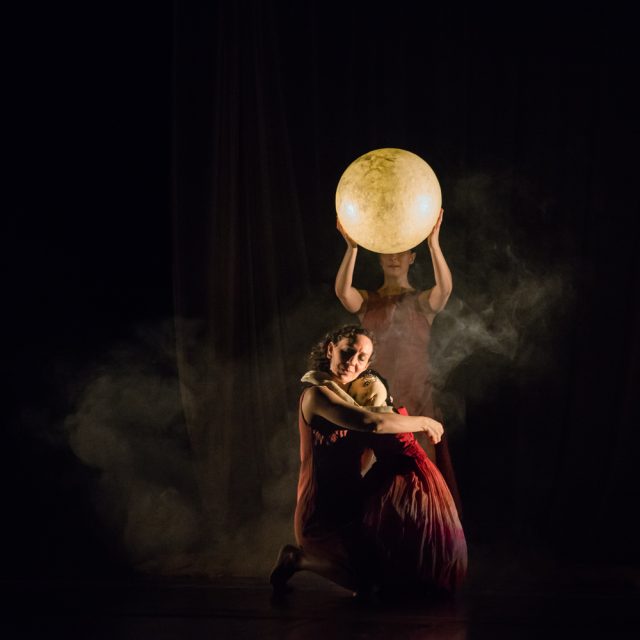 LAMUSE
A beautiful legend that speaks to parents about the importance of centering themselves and taking the time to sit down with their children. Just like the puppet's body that comes together through story magic, Amaranta and her family, too, reconnect around a story.
We must strive to preserve these intimate moments in our modern lives, too often "cannibalized" by new technologies and new ways of communicating  […]
Professionspectacle-LeMag
The Shabano Theater Company, which has long specialized in legends, has created in Amaranta, adapted from a story by columbian author Nicolas Buenaventura Vidal, a performance in which visual magic and the complementary nature of their theatrical techniques come together to create a poetic world.